Color Copies and Prints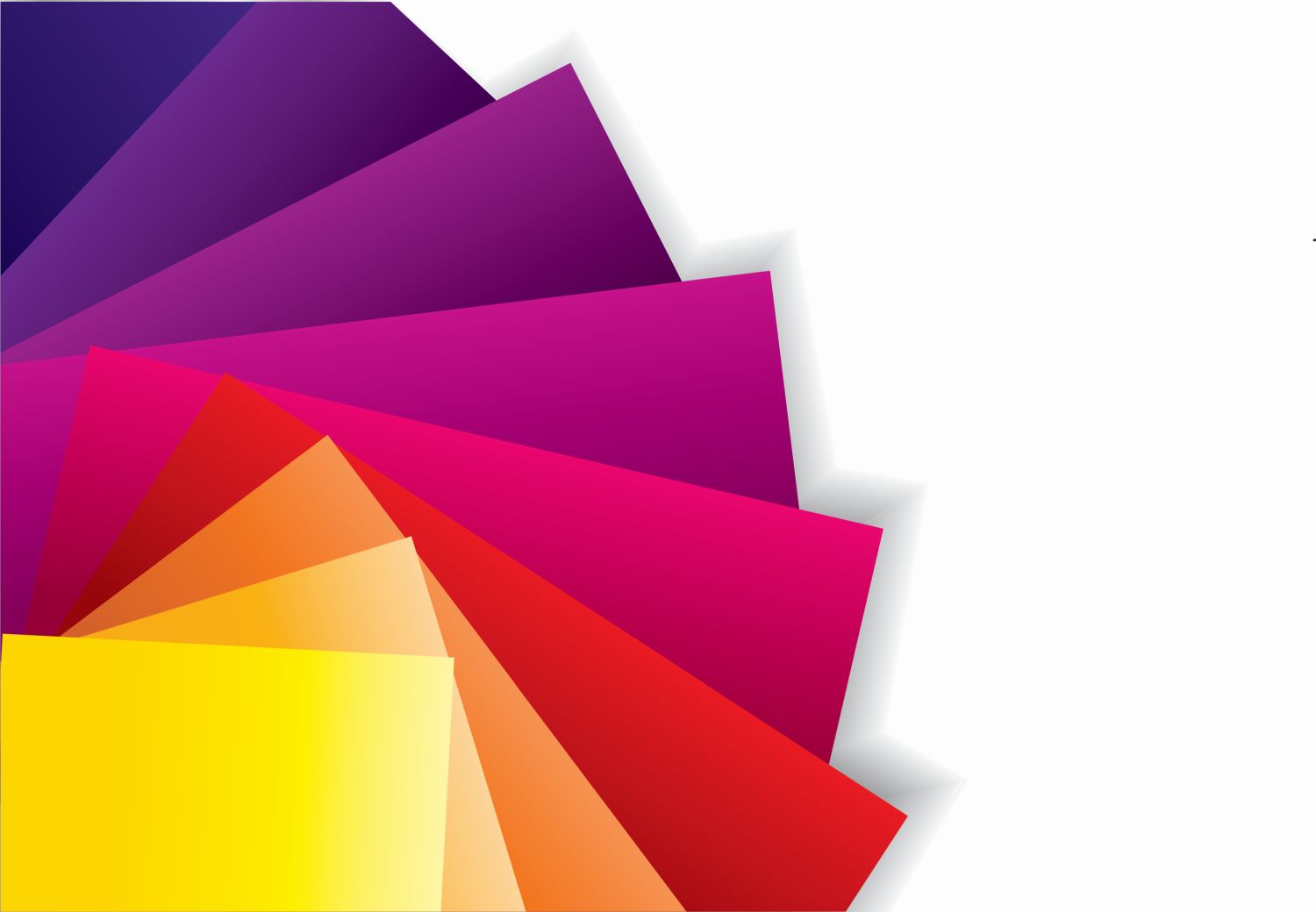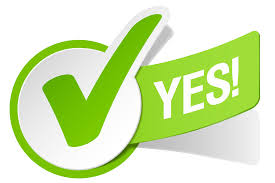 Blazing fast turn around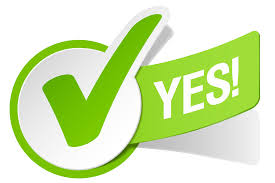 Convenient Online Ordering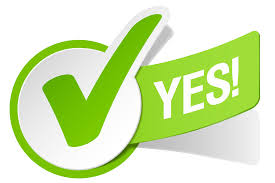 Superior Print Quality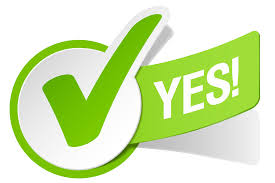 Guaranteed Lowest Prices
Crisp looking copies with bright colors as low as 9 cents a print
Color copies from Metro Printing come with ravishing colors on stocks ranging from 60lb text to 100 lb Matte finish or Gloss and sizes from 8.5X11 to 11X17. Custom sizes are also available. Easy online ordering, Fast turn arounds, execptional quality and the lowest prices makes Metro Prining the Number #1 choice for color copies and prints.
Start by selecting an appropriate size below

A little preview of our five star rating from our customers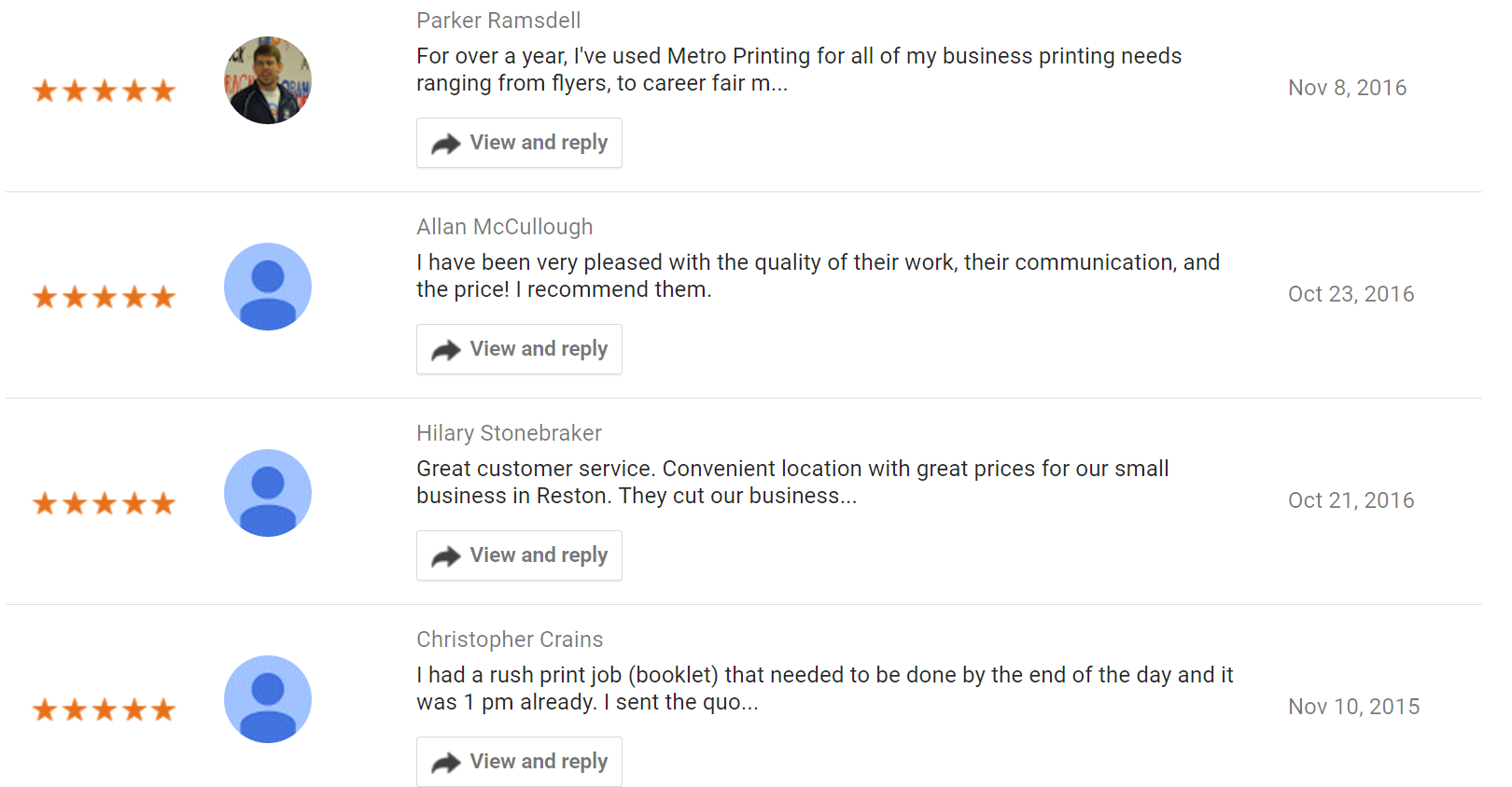 What sets Metro Printing Center apart?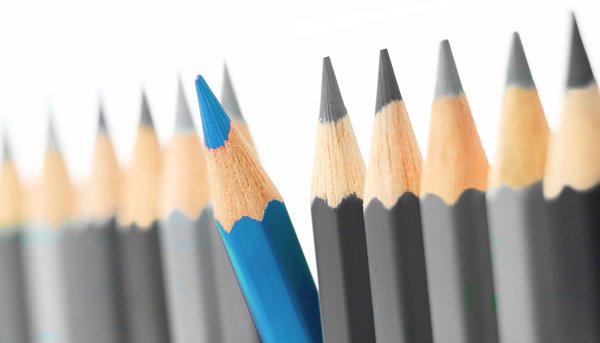 Metro Printing offers color copies and color prints for booklets, catalogs, newsletters, brochures and flyers with the top quality and lowest color copy pricing.
One does not need to pick between high quality of color copies when shopping for cheap color copies. Our customer service, blazing fast turnaround and best in class online ordering system make us an automatic choice for printing color copies.
Having the best digital and offset printing machines in the business not only gives Metro Printing the ability to produce high quality color copies with super fast speed but also do it while offering the most competitive pricing. A quick comparison of our State of the Art color copy machines to what other printers usually use will make it quickly evident as to why Metro Printing is at the top of printing industry. With Speeds 20 times higher and the print resolution being 48 times greater than the conventional machines used by most printers, the value which Metro Printing provides is unmatchable.
You can order as low as 10 color copies. We don't restrict you to high minimums. As a courtesy we also make professional recommendations and suggestions if we see an issue with your submitted artwork as opposed to blindly printing what is sent our way.
Our care about our customer's work and thinking about each project as our very own is what sets us apart from other run of the mill printers. Order with confidence that you are getting the most value for the lowest possible price for your color copy print order.
Color Copies Explained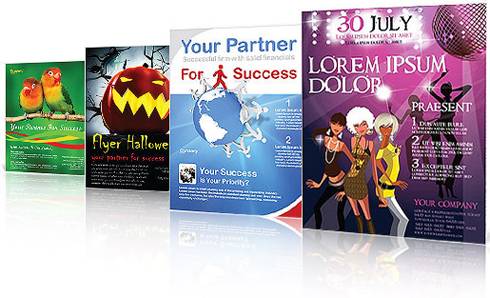 Getting Color Copies from Metro Printing feels like getting a chilled glass of your favorite beverage in a scorching hot desert. High quality, excellent customer service and lowest prices is like a breath of fresh air.
That analogy does not do justice to the value of our cheap prices. Our top-quality color prints are available as low as 9¢, making these among the best value in the industry. You won't find that kind of value in the Reston – nay the whole Northern Virginia.
Getting the right product for your requirements comes down to cost vs. quality. While our least expensive copies can be produced on our 60lb text paper, we always suggest getting a higher grade paper to get the finest of prints, if your budget allows it. Whenever a print is double sided and a lighter weight paper is selected, the image of one side might sometimes be visible from the other side – That's one of the major complaints that we get from our clients. One of the best suited papers to print on as per our suggestion is 70lb smooth text – It has enough weight to give the prints a crips clean look and cheap enough to not burn a hole through your pocket.
Then again, you might be loaded and have ton of money. Who are we to judge. If that is the case then go with our 80lb smooth text to get the rich thickness and extra clean and professional look for your color copies or maybe you want to go all crazy with it and opt for a 100lb gloss text to get that shiny look for your color copies.
And then there are times when you need to go all out with the heaviest of stocks because you need to hanf with the bad boys and get that rock solid look and feel for your color copies. Look no further, our selection ranges from 60lb cover stock, which is a lighter cardstock, and goes up to 100lb cover stock. They are named as such since they are regularly used as covers for books and presentations.
While we would put in our 1000% in making sure that your color copies are best based on your specific selections but that is only one side of the equation. The other one still resides with you…..which is making sure that you provide us with the high resolution file so our efforts in making you shine don't fade away
Color Copies Frequently Asked Questions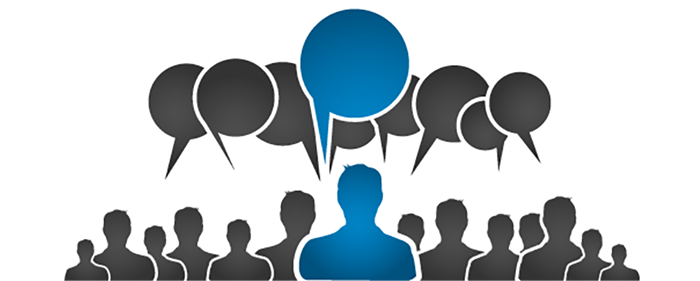 How are color copies used?
Color copies can be used in a whole lot of ways. Most companies need to have color copies printed as marketing material to be disutributed at trade shows or conferences. Color copies are also used for presenations and interal use. Business usually would order color copies which are intended to be used as flyers for promoting either a speicifc product or their business in general. There are a number of other ways that color copies can be used.

What are the most common sizes for printing color copies
The most common size ordered when printing color copies is 8.5X11 - Also known as letter size. Though color copies can be made in many different sizes at Metro Printing Center, but the ones that most commonly requested by our clients are 8.5X11, 8.5X14 (also know as legal size document) and 11X17 (also know as Tabloid or Ledger size)
What are bleeds?
Bleeds is a term used when either any design element either text or color is going all the way the edge of the color copy as opposed to getting printed with a white border all around. Color copies printed with bleeds tend to be a little more expensive than the ones printed without bleeds. In order to print color copies with bleeds, they are printed on a size bigger than the file itself and then are cut back down to the orginal size to give the effect of bleeds. This requirement to print on a higher size paper makes the print with bleeds a little more expensive than the one printed without bleeds.
What are most common paper types to print color copies?
The most common type of paper that is used for printing color copies is 60lb text. There are other paper types that are lighter and heavier than 60lb text. The one lighter than 60lb is 50lb text. Though it is the most cheapest of the paper types to print on, it also is the one that has the most propensity for an image to show through to the other side. 70lb and 80lb text stocks are used when quality of print is of utmost importance. Consequently they are also comparatively expensive to the 60lb text.